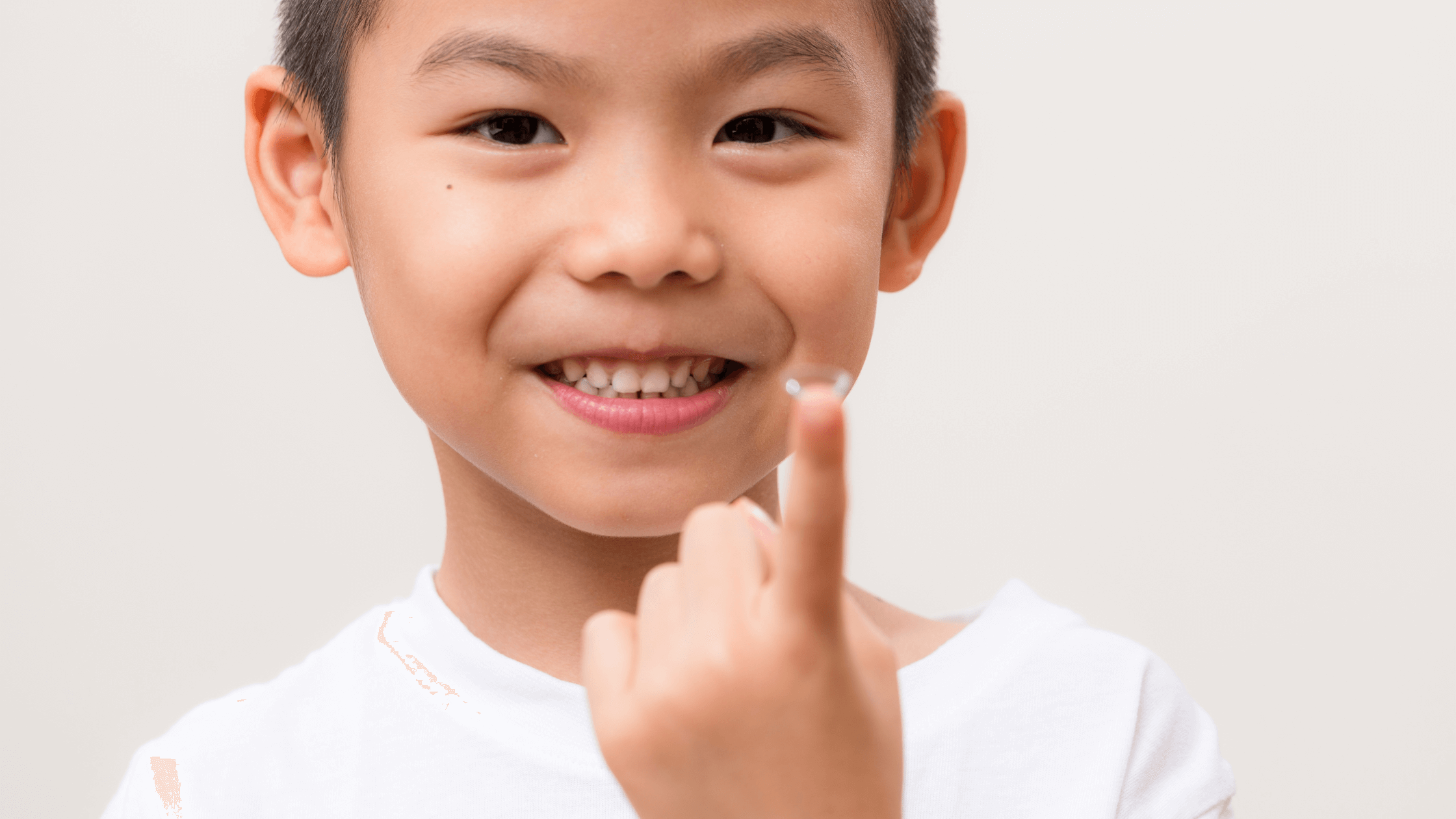 31 Oct

Are Contacts Safe for Your Child?

While kids can safely use contact lenses at a younger age, parents should still follow the best practices. You'd be surprised how many parents raise concerns about contact lenses prescribed for kids. In some instances, lenses are not suitable for children. The good news is that parents can opt for disposable contact lenses for their kids.
Can Kids Wear Contacts?
kids can wear soft lenses from the early age of 7 years old. Wearing contact lenses is safe as long as you take your child to get a routine eye exam. But there are some strings attached that parents should be aware of. In some cases, wearing contact lenses creates additional problems for kids. And instead of using traditional hard contact lenses, kids can wear soft lenses.
Data shows that kids aged 7 to 11 are suitable to wear contact lenses. If the kids have myopia or nearsightedness, they can wear soft contact lenses for regular use. But the last thing you want to do is take matters into your own hands.
Ideally, you should go to a professional and experienced ophthalmologist to get your child tested and get the prescribed contact lenses for daily wear. On average, you should take your child for an eye test every six months.
What are the Risks of Wearing Contact Lenses for Kids?
At some point, up to 70% of children experience an issue with their eyes. From common eye infections to itchy eyes, create a proper timeframe for your kids to get tested. Of course, children get used to wearing contact lenses over time.
If your kid has worn contact lenses for three years, then you don't have to worry about any eye-related issues due to wearing contact lenses. Data shows that most eye-related problems that stem from wearing contact lenses don't require medical treatment. Also, wearing contact lenses does not impact short-term and long-term vision.
If your child develops an itchy eye, seek immediate treatment rather than stop the usage of contact lenses. When it comes to wearing contact lenses, the burden of responsibility falls on parents to ensure kids wear clean contact lenses.
In fact, maintaining clean contact lenses is the best practice. So, clean and store your kid's contact lenses to avoid potential allergic reactions. Also, make sure to get your contact lenses adjusted by your eye doctor.
Safety of Contact Lenses for Kids
There is more than one study that shows children can wear contact lenses safely. However, it requires minimal adult supervision. As long as kids wear contact lenses that are stored and cleaned regularly, they will never have to wear their glasses again.
Last Words
With eye tests, parents can track the eye health of their kids over time. Listen to experts and ensure your child takes the eye tests to get the best treatment. You can contact Total Eye Care Billings to have your child's eyes checked today and receive professional eye treatment and diagnosis in Montana.
You can count on a dedicated service like Total Eye Care Billings to get your eye care service solutions. Get in touch with us, and we'll help you get the best eye care.